If you are seeking a game that breaks free from complex strategies, extensive rulebooks, and monotonous interfaces, Crazy Time Live is your ultimate destination. This live game offers an immersive experience that can be accessed effortlessly from any device, whether it's a mobile phone or a PC. With a live dealer orchestrating the action in a captivating studio setting and our carefully selected casinos, Crazy Time guarantees you non-stop entertainment.

Best Online Venues to Play Crazy Time Game
Crazy Time live stream, history, and results of the game and, of course, unique bonuses for a high-class gaming experience – all this you will find on the casino platforms below.
Understanding the Innovative Crazy Time Wheel
Learning the Crazy Time Wheel is crucial if you want to play this live casino game and get real money. This isn't your average money-wheel game. The wheel in the game has 54 parts, a combination of numbered segments and exciting bonus games.
The wheel is divided in five digits, and then a bonus spindle comes next. Notably, some number combinations and free games appear more often than others. Here's a more in-depth breakdown:
| Wheel Segment | Number of Segments | Frequency of Hits |
| --- | --- | --- |
| 1 | 21 | 38.91% |
| 2 | 13 | 24.08% |
| 5 | 7 | 13.01% |
| 10 | 4 | 7.51% |
| Pachinko | 2 | 3.60% |
| Cash Hunt | 2 | 3.60% |
| Coin Flip | 4 | 7.43% |
| Crazy Time | 1 | 1.91% |
Mastering Crazy Time Rules and Odds
In Crazy Time, your objective is to place a bet on the wheel's part you believe will clinch the win. You may wager on one or several sections, easily chosen from the betting field. On winning, you receive a payout based on your chosen number:
1 yields a payout of 1:1
2 fetches a payout of 2:1
5 gives a payout of 5:1
10 delivers a payout of 10:1
Moreover, betting on bonus games can get you directly involved if the wheel lands on your chosen bonus game. These bonus games not only provide an extra layer of excitement but also offer potentially high payouts.
Crazy Time RTP Percentages
This hot live game show boasts an average RTP (Return to Player) of 95.4%, with variations based on bets:
Crazy Time – 94.42%
Coin Flip – 95.69%
Cash Hunt – 95.28%
Pachinko – 94.40%
10 – 96.03%
5 – 96.01%
2 – 95.85%
1 – 95.88%
Bonus Games: The Heart of Crazy Time's Thrills
Crazy Time features four enticing additional games to keep the wheel spinning with more thrill and intrigue.
Cash Hunt or 108 Boosts
The Cash Hunt bonus game is an exciting shooting gallery with 108 boosts or multipliers. These multipliers are hidden by random symbols and swapped, ensuring the element of mystery. What is your mission? Shoot at the desired symbols to gain the highest multiplier.
Flip of a Coin
Coin Flip, which appears too frequently on the wheel, begins with a multiplier amount given to the red and blue sides of a coin. When the coin flips over, the winning side provides an additional multiplier. In some cases, a rescue flip might provide a re-spin without the need for an additional bet.
Pachinko Zone
Pachinko, based on the classic Japanese game, has a big wall with 16 reward multiplier areas. Aim the puck towards these multipliers and watch it bounce off pegs until it lands on a prize zone. When you land on a "double" area, all multipliers are multiplied by two, and the action continues until a multiplier happens.
It Is Crazy Time
Only one wheel segment leads to the Crazy Time bonus round, the game's greatest progress. This bonus round takes you to a virtual atmosphere, complete with a 64-segment main wheel. Choose a flapper, hit the red button, and spin the wheel. The location of the flapper's final resting spot decides your multiplier.
Taking Advantage of Top Multiplier
Every spin begins with the top slot multiplier, which randomly assigns a multiplier to a bet spot on the wheel. This multiplier boosts payouts for players who bet on the aligned section, providing an extra thrill with each spin.
Autoplay Mode in Crazy Time
For added convenience and ease of play, the game supports an Autoplay mode. Once you've placed your bets, you can set this mode to repeat the selected bet (or bets) for a specific number of rounds. To activate Autoplay, simply place your desired bets on the betting grid and click the appropriate button. Additionally, many websites offer a Crazy Time free demo version, allowing you to familiarize yourself with the game and its mechanics before wagering real money.
Crazy Time Strategies: Unleash Your Winning Potential
While it is primarily a game of chance, there are a few strategies you can employ to enhance your gameplay experience. When playing Crazy Time, consider the following tips:
Try to wager on the bonus games: Betting on the bonus games increases your chances of participating in the most entertaining parts of the live game while offering the potential for significant payouts.
Focus on larger numbers: Sections with higher numbers, such as 5 and 10, tend to have better Crazy Time payout ratios. Consider placing bets on these segments to maximize your potential winnings.
Best Way to Play Crazy Time
Finding the optimal Crazy Time strategy largely depends on individual preferences and gameplay style. While there are no universal betting strategies that guarantee success, experimenting with different approaches and carefully tracking your gains and losses can help you discover what works best for you.
Constant monitoring of the Crazy Time stats section and continuous experimentation can lead to improved results. Regardless of the time zone or period of the day, you can enjoy the game's excitement and rewards at your convenience. On our featured casino websites, you can access Crazy Time from anywhere in the world, ensuring a seamless and enjoyable gaming experience.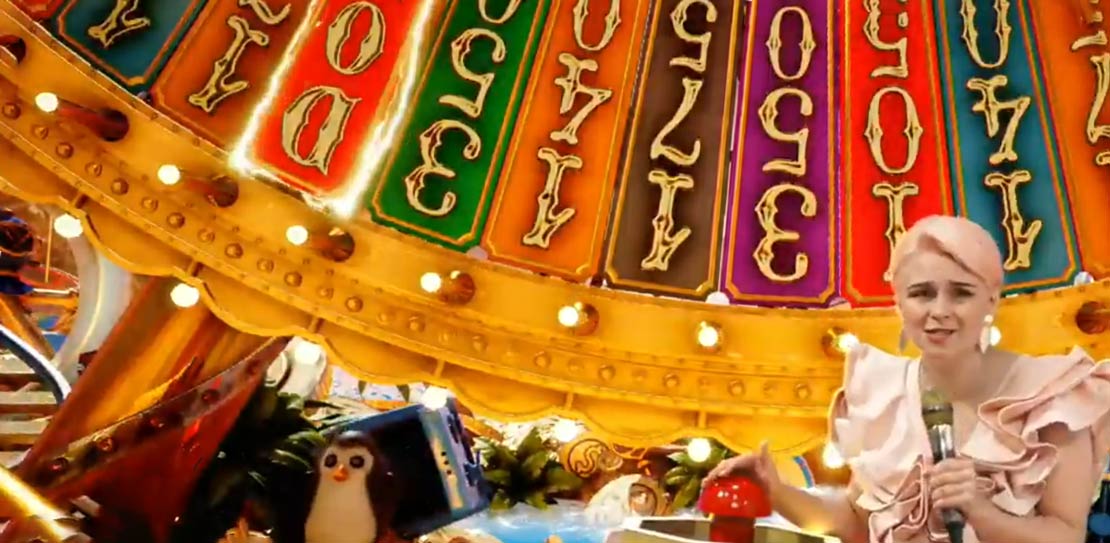 Where to Find Crazy Time Results, Statistics, History, and Live Streaming?
Every Crazy Time live casino listed above offers a comprehensive range of information, including Crazy Time statistics, results, and historical data. It provides valuable insights such as the biggest winnings, highest multipliers, notable outcomes on the slot-matched wheel, and a detailed spin Crazy Time history. Armed with this wealth of knowledge, you can enhance your winning prospects significantly.
Crazy Time Tracker
In addition to providing results, statistics, and history, suggested casino sites also offer a remarkable feature called the Crazy Game Tracker. This innovative tool allows you to stay up-to-date with the ongoing live games in real time.
With this tracker, you can watch Crazy Time live and witness the excitement as it unfolds, keeping a close eye on each spin, multiplier, and outcome. It provides a dynamic visual representation of the game, offering a thrilling and immersive experience.
Crazy Time's Biggest Multiplier
In March 2021, a fortunate player achieved the highest possible winnings in the game. With bets placed on each type of bonus game totalling $438, luck was on their side. The selected yellow arrow triggered the doubling feature for the first Time, followed by a remarkable x1600 multiplier (x800 * 2). The player's final winnings amounted to an astounding $500,438.
Last Win in Crazy Time
Apart from the record-breaking win in March 2021, there have been numerous other significant wins. For instance, in early 2022, a player struck it big in Crazy Time Evolution, amassing winnings totalling 152,835 euros. This win marked the highest sum achieved in the last six months of the game. According to statistical analysis and insights from gamblers, approximately one in every twelve players has the chance to hit the jackpot in this live game. However, it's important to note that there is no official confirmation of this claim.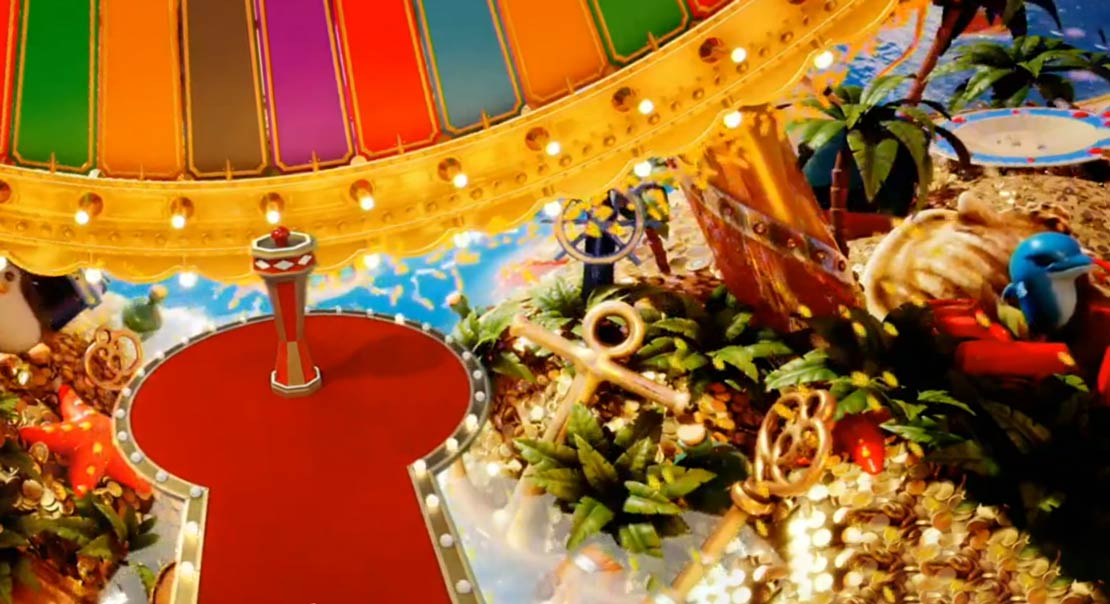 Our Final Thoughts
Having experienced the captivating world of Crazy Time firsthand, we can confidently attest to its ability to provide users with endless excitement. This hot casino game is a true gem, boasting a collection of unique bonus games such as Cash Hunt, Coin Flip, Pachinko, and the highly anticipated Crazy Time bonus round. Prepare yourself for an unforgettable gaming experience unlike any other.
It's important to note that it is a game of chance, where wins are never guaranteed. Approach it with a focus on entertainment, and you'll find yourself immersed in a thrilling realm of fun and adventure. For a fun and safe experience, keep in mind to wager responsibly and adhere to your own limits.
FAQs
Where can I play Crazy Time live casino game?
Discover the adrenaline-pumping action of this live game at our outstanding online gaming sites. Most of them provide Crazy Time live stream to enhance the quality of your time.
How to play Crazy Time live?
Once you've decided on the ideal platform, launch the game and prepare to go on an exciting trip. Place your wagers on what results you predict will win.
How to win the Crazy Time game?
While Crazy Time is primarily a game of chance, there are a few strategies you can employ to enhance your gaming experience. Firstly, set a budget and stick to it, ensuring responsible gambling practices. Next, familiarize yourself with the game's rules and mechanics to make informed decisions during gameplay. Keep an eye on the game's statistics and past outcomes to identify any patterns or trends. Remember, the outcome relies on luck, so embrace the unpredictability and savour every moment.